Season and Weather
TORNADO! Run inside and stay there! Tornados are touching down tearing the town to pieces! Its time to head to the basement and wait the storm out. Don't go outside. It can and will take you up and drop you anywhere, but you wouldn't live.
Who is online?
In total there is
1
user online :: 0 Registered, 0 Hidden and 1 Guest
None
Most users ever online was
20
on Tue Jan 28, 2014 7:29 pm
Top posting users this month

The Town Square is were all the fun happens, festivals and other activities, and every day a magician or two. Some times there are even fire players, and dancers. But be careful FED's and Spies also like to hang out here.
The gazebo is a fun place to be when enjoying the churos. A beautiful sunset can be seen when you climb to the top of the gazebo.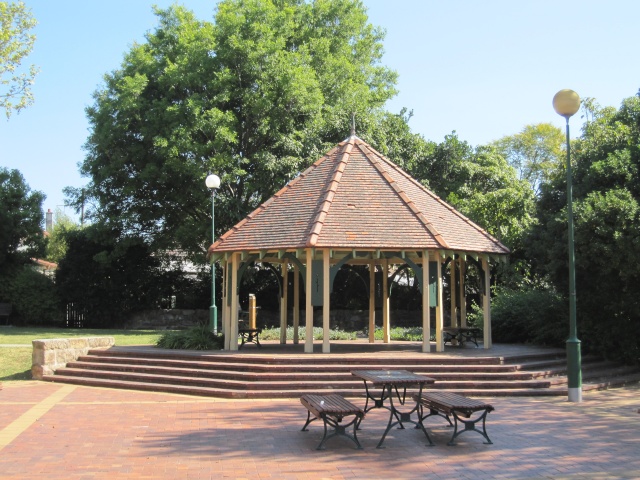 Admin




Posts

: 37


Sparks

: 2489


Join date

: 2013-02-25



Kamri walked into the town square. She had to squint to prvent the water from getting into her eyes. The thunder and lightning had continued and it was still raining.
Sly walked casually in and left his bow and arrows hidden near a trash can. Sly leaned back against a wall behind Kamari. The rain soaked his hair and Sly knew he could change into his eagle form in this. " How did it get this bad?"



Posts

: 70


Sparks

: 2416


Join date

: 2013-03-18



"i don't know." she looked around for people but there was hardly any. Obviously because of the weather, but something seemed strange... She shook of the feeling. She touched the scar behind her, wincing a little when she pressed too hard. She tilted her cap and gave a weak smile to Sly. "sooooooo..." she said trying to make conversation.
Mark strolled into the area, his hands in his pockets and his hair over his face. He wasn't shy, just... secretive. He didn't like his job nor did he like hurting people. But he couldn't disappoint his father. Nor could he let the prisoners down by stopping carrying messages to their families and friends. Letting out a sigh, Mark sat himself down on the steps and twiddled his thumbs as he looked around the place. To anyone else looking, he was just an ordinary guy.
Kamri looked up and saw a familiar face. Not a FED no, but maybe it was...."ummm maybe we should go.." she said to sly backing up and hiding behind a trash can. She was gonna say something but paused as the guy noticed her. "come on!" she said to sly in a whisper
Last edited by Kamri on Mon Jun 03, 2013 3:36 pm; edited 1 time in total
Mark looked up as he noticed rushed movement out of the corner of his eye. Narrowing his red eyes to slits, he realized he recognized the girl (Kamri) from when she'd helped one of her Wanted friends escape. I guess that boy with her is a Wanted too... Two birds with one stone, he thought slyly, the evil side of Mark now starting to show. Rising to his feet slowly but not suspiciously, he put his hands deeper in his pockets and kept his eyes on the pair. The boss would be happy with these two.
Kamri tried to become invisible but it didn't work. "Just my luck..." she moved over behind a building. She brought out her dagger. She peeked around the corner to see if he had come any closer and saw he just stood up. He might not be any harm but she doubted it. Then it hit her, she had a plan. She then walked out from where she was hiding and sat at a table.
Mark watched as the girl ran away, his face showed no emotion. Reaching into his jacket, he made sure his gun and electric torch was in there and took a few steps forwards. He frowned a little as the girl stepped out form behind her hiding place and watched her carefully. He didn't care who saw anymore. Walking over, he grabbed two bottles of water from a stall and meandered over to the table the girl was sat at. Sitting down at the opposite side of the table, he placed one of the bottles down in-front of her, opened the other and began to drink. "The weather's a bit iffy, isn't it?" he began as he looked up at the sky, trying to figure out what the girl's game was. I don't think I can take the both of them... Maybe another day, he thought deciding not to kidnap her. He didn't always have to be evil, did he?

---
Permissions in this forum:
You
cannot
reply to topics in this forum